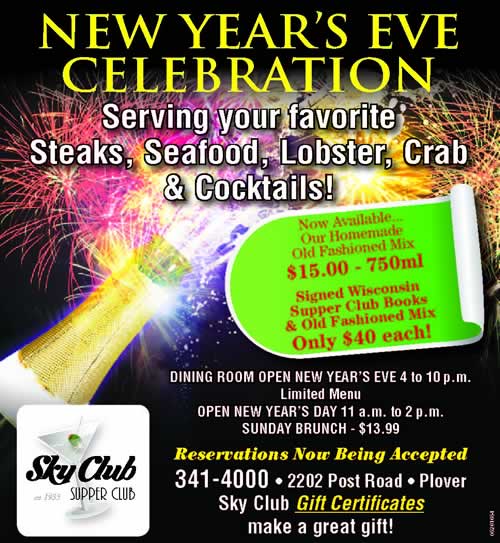 Welcome to the
Sky Club
"Home of the first EVER salad bar 1950"
...it all started here!!
The Sky Club is a neighborhood restaurant at its core, with many regular guests, mostly from the neighborhood, but also out of towners who come to Plover/Stevens Point. The Sky Club has a comfortable bar which many of our neighborhood regulars dine at. A huge part of our success is the staff we are so fortunate to have, from bartenders to hostesses to wait staff.